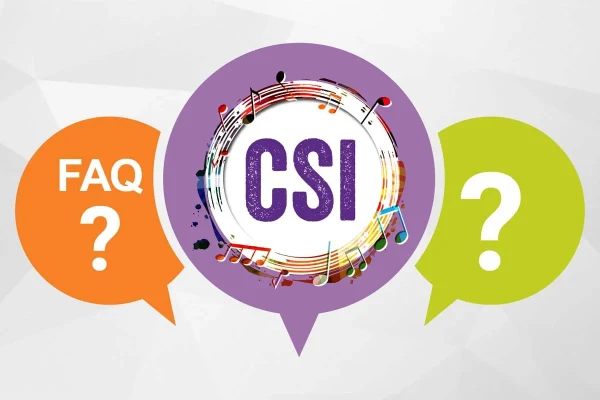 Frequently Asked Questions
We cannot wait to see you at one of our CSI 2024 Regional Events - and we want to make sure you have all the information you need. Our most frequently asked questions (FAQs) are listed below with answers, but if you don't see your answer here, please reach out to the team via our contact form.
You will enter your code before you begin the registration process. On the main event registration page, directly above the registration selections, you will see a box with the prompt "Enter Access or Discount Code". Simply copy your code here and select the "Apply" button. Make sure to enter your code before selecting your registration type and beginning to complete your registration.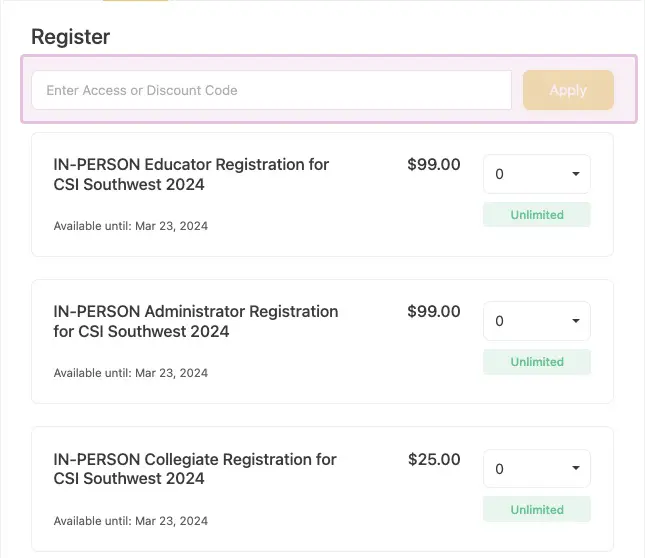 We would love to assist you. Please use the contact us form and a member of the team will reach out to assist you.
We are thrilled to welcome your group to CSI. Please use the contact us form to let us know more about your group's needs.
Conn Selmer Institute has partnered with Webex Events (formerly Socio) to build an event platform for all CSI 2024 Regional Events. This will be your one-stop for ALL event information - schedules, session descriptions, speaker information, site maps, handouts, and a great way to connect with faculty and your fellow attendees. The app can be accessed on your mobile device or through the browser on your laptop or desktop. Use your registration email address to sign-up and log in to your event.