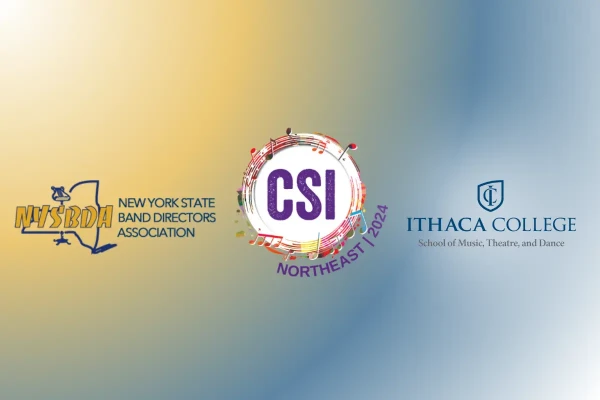 CSI Northeast
Ithaca College, Ithaca, NY | August 13 - 15, 2024
Join us for an inspiring journey of professional development at CSI Northeast – a unique collaboration between Conn Selmer Institute, Ithaca College Bands and the New York State Band Directors Association (NYSBDA). This transformative event will take place on the picturesque campus of Ithaca College from August 13th to 15th, spanning two and a half enriching days. Empower, educate, and elevate your craft as a music educator, administrator, or college student at this immersive event and foster meaningful connections within the music education community. While we are thrilled to partner with NYSBDA, attendees do not need to be a member of that organization in order to participate in CSI Northeast. All music educators, administrators, and college students are invited to attend CSI Northeast - an event that promises to be like no other.
Be inspired by the wisdom and enthusiasm of Dr. Tim Lautzenheiser, whose keynote address will leave you with a renewed sense of purpose and an unwavering commitment to your students and your craft. Step into the spotlight as you participate in the director's band, under the expert baton of Dr. Paula Crider and create unforgettable musical memories. Soak in the knowledge offered by an experienced faculty and world-class Conn Selmer Educational Clinicians. Our Conn Selmer clinicians are shown below, and more will be added as they are confirmed. Beyond the classroom, we believe in fostering a sense of community and camaraderie. Join us for evening excursions that promise to be a delightful blend of networking, relaxation, and pure fun. Forge connections that will last a lifetime. Don't miss out on this exceptional professional development event. Secure your spot today and embark on a journey of growth and inspiration. Join us and experience the magic of CSI Northeast!
CSI Northeast Schedule is Coming Soon!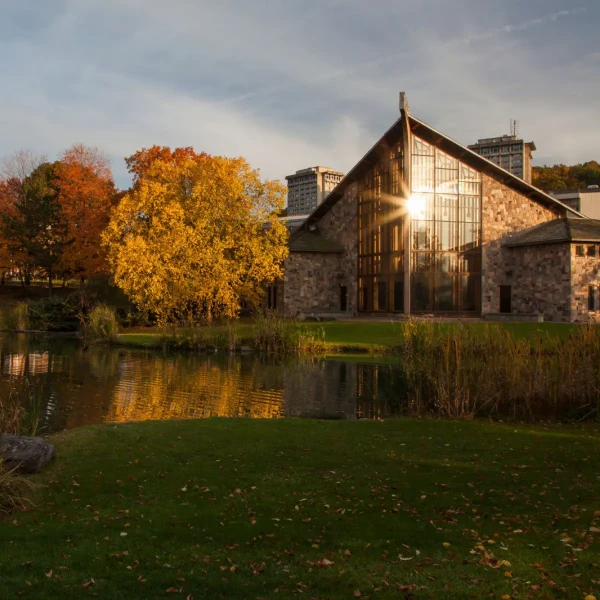 Proud to partner with NYSBDA
Founded in 1981, the New York State Band Directors Association has continually worked to promote superior professional development for band and wind ensemble directors. Over the years, NYSBDA has adapted to changing times through constitutional revisions with initiatives now including Middle School Honor Bands, Senior High Bands, and Senior High Honor Jazz Ensembles, showcasing the talents of students and accomplished conductors and composers.
Today, NYSBDA continues to grow in both membership and responsibility, providing top-notch music education experiences. It has earned a reputation as the pre-eminent professional association for band directors in New York State, and its Annual Symposium is recognized as the leading professional development conference for these educators. Conn Selmer Institute is looking forward to collaborating on CSI Northeast together this August 13-15, 2024 on the charming campus of Ithaca College.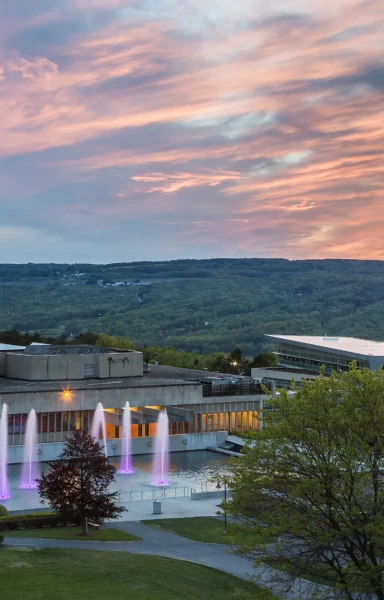 Travel Information
We have gathered resources to assist you as you plan your travels. For anyone looking for even more information, we recommend you check the Visit Ithaca website.
Housing
We have secured a special group rate of $159 for our CSI Northeast attendees at the nearby Fairfield Inn. Please use code CSI when calling to book your accommodations to ensure you get this rate. Their phone number is 607-277-1000.
Airports
Travelers flying to Ithaca will have three choices: Ithaca Tompkins International Airport, the nearby Elmira Corning Airport, and the larger Syracuse Hancock International Airport located about 70 minutes from Ithaca. We encourage you to compare prices and flight availability at all three facilities to see what best suits your budget and schedule.
Buses
For those attendees who wish to travel by bus Our Bus, Greyhound, and Shortline/Coach USA operate buses into Ithaca from a variety of cities, including daily service to/from NYC.
Ground Transportation
A variety of vehicle rentals, taxis and shuttles are available while in town. Vehicle rental companies include Avis (607) 257-0456, Enterprise Rent-a-Car (607) 275-9000, Hertz (607) 257-8677, National Car Rental (607) 272-2575, and Budget Car Rental (607) 257-1780. Taxi and ride share companies include Collegetown Cab (607) 588-8888, Ithaca Dispatch (607) 277-8234, Executive Limousine & Sedan (607) 753-9180, Uber, and Lyft.
A Special Thank You to all our CSI Northeast Partners!
Without generous understanding and support of the following partners, CSI would not be possible. Thank you!
Join Us at CSI Northeast
We look forward to meeting you in August as we bring CSI to you!