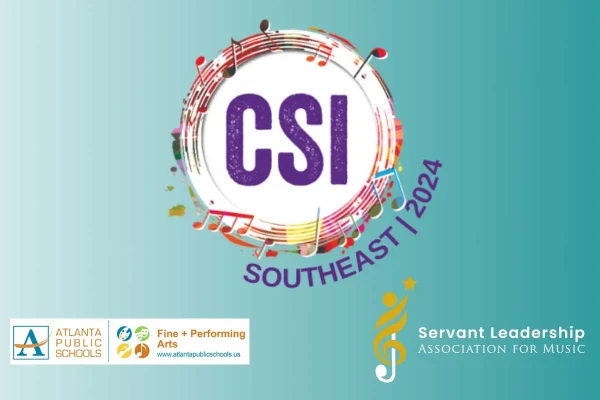 CSI Southeast
North Atlanta High School, Atlanta, GA | April 27, 2024
Join us on April 27, 2024 for a one-day Conn Selmer Institute regional event on the campus of North Atlanta HS, in Atlanta, GA. We are excited to offer an enriching day of professional development for music educators and college students featuring engaging sessions by our world-class Conn Selmer clinicians. Lunch will be provided for all attendees.
We are also excited to offer a special Student Leadership Workshop lead by Tim Lautzenheiser in partnership with SLAM. This workshop will be held 9 AM to 12 PM - seats are limited so register your student leaders today!
The FREE Parent Boosters Workshop will be returning again this year lead by Dr. David Vandewalker from 9 AM - 12 PM.
Special thanks to our partners Atlanta Public Schools Fine + Performing Arts Department and Servant Leadership Association for Music for collaborating with us on this incredible, cannot-be-missed event!
CSI Southeast Schedule is Coming Soon!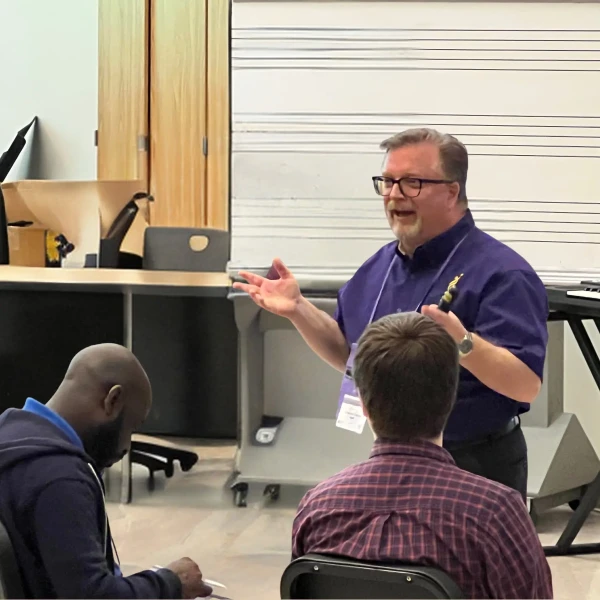 Conn Selmer Institute is thrilled to offer a FREE Parent Booster Workshop in partnership with SLAM featuring Dr. David Vandewalker. Dr. Vandewalker, veteran educator, fine arts administrator, and author of Boosters to the Rescue, has successfully empowered school parent organizations nationwide for years. Held at North Atlanta High School from 9 AM -12 PM on April 27th, 2024, this unique workshop is FREE to all parent boosters of directors who attend CSI Southeast.
*All parents attending will need to register. While your registration is FREE, we do need to keep track of who will join us that morning.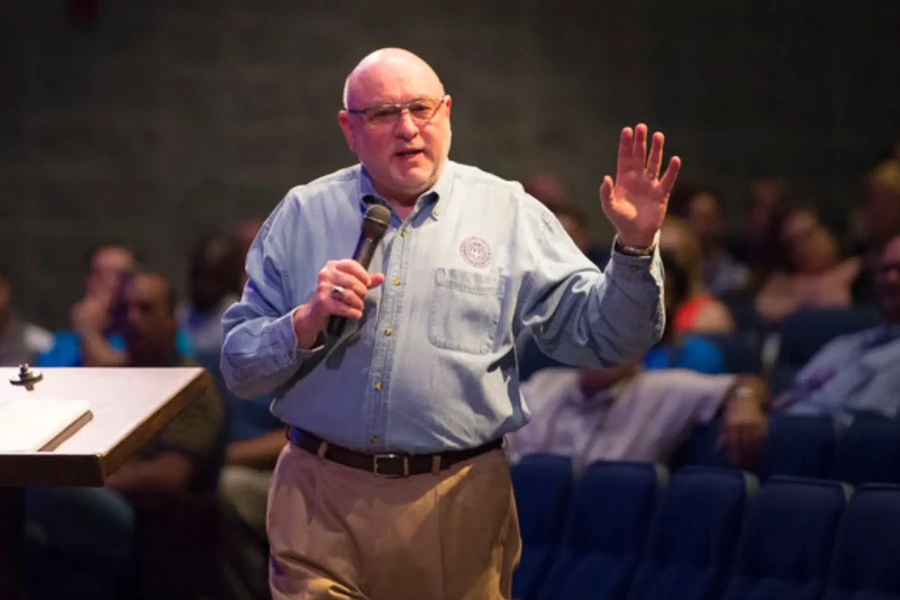 We are also thrilled to extend Conn Selmer Institute offerings to students and parents, too! Local directors are invited to have their students attend the Student Leadership Workshop held from 9 AM - 12 PM, on April 27th, 2024 at North Atlanta High School and lead by Dr. Tim.
This one-of-a-kind experience is offered for just $25 per student, with group pricing available as well. Plan to have your students take advantage of this opportunity just in time for marching band season!
"The CSI Atlanta Regional experience was incredible. As a one-day event at the end of April, it allows enough time to feel inspired right at the end of the school year, but also fresh in the mind inspirations to make improvements for the next school year. The sessions are led by some of our nation's best educators, and the small scale of the event allows for a more intimate setting that allows for more one-on-one connections. I cannot recommend this event enough!"
• Lanae Dickstein, Director of Bands Haynes Bridge Middle School
"CSI was a wonderful opportunity to refresh, recharge and reinvigorate myself as a music educator. Being around high quality, student focused educators helped remind me why I do what I do."
• Michael Reid, Marietta MS
A Special Thank You to all our CSI Southeast Partners!
Without generous understanding and support of the following partners, CSI would not be possible. Thank you!
Join Us at CSI Southeast
We look forward to meeting you in April as we bring CSI to you!